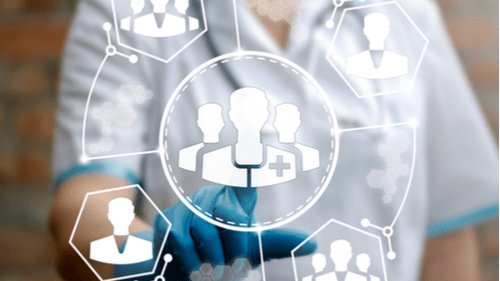 According to HIMSS analytics, the average hospital has affiliated providers using 16 EHR (Electronic Health Record) systems — most often provided by a different vendor.
With so many disparate systems, interoperability — getting computerized systems and software applications to connect, exchange, and interpret EHR data — remains a pressing issue for the industry. Mulesoft could be the solution.
As we trailblaze the way and reimagine connected care, I would like to share three insights that are integral to the healthcare industry's success.
#1: Build an ecosystem with the person at the center
As an industry, healthcare has a long way to go, especially compared with consumer-centric industries like online retail and banking.
#2: Integration is possible
Connecting technologies requires seamless integration and that is why I'm happy about Salesforce's recent acquisition, Mulesoft. It's a critical component for our interoperability efforts, enabling API-led connectivity and an enhanced 360-degree view of our patients/members.
#3: Providers, payers, life sciences, tech partners and more: We're in it together
We have to take a platform approach: to see patients holistically, beyond just the clinical visit. This means unifying care around the patient and connecting the ecosystem, including system integrators and application partners who leverage their industry expertise.