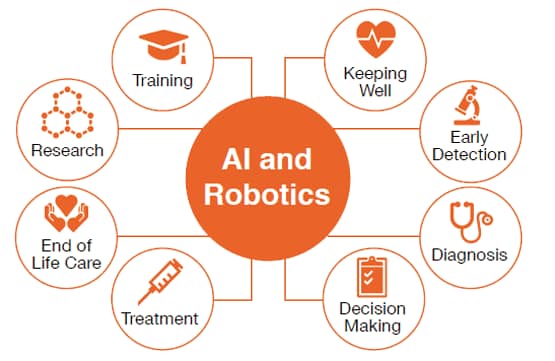 Developments in medical sciences have improved average human life expectancy over the years. Technological improvements have also made a significant improvement in processing, storage, and distribution of life-saving medicines. However, very few of the developing countries offer universal health care. Furthermore, healthcare services is not evenly distributed to the public and access to quality healthcare comes with high costs.
Why Artificial Intelligence Is Crucial for Healthcare
Artificial Intelligence (AI) has the potential to cut-down treatment costs by as much as 50%, and improve medical treatment outcomes by 30% to 40%, according to a report by Frost and Sullivan. But, before we start discussing AI advancements in the healthcare industry, it is important to understand what the technology is and why it is making so much hype.
For the uninitiated, AI is an umbrella term for a range of technologies such as machine learning, cognitive computing, deep learning, neural networks, and natural language processing. The end goal of all these technologies is to impart "smartness" to computers so that they can behave in a manner akin to humans, or even better.